ELECTRICAL DISTRIBUTORS DELIVER A LOT MORE THAN JUST ELECTRICAL PRODUCTS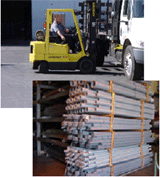 Some people say image is everything. Others theorize that it's timing. And still others espouse location, location, location. But think about it. What really keeps everything moving forward? We - in the electrical industry - have an option about what really matters... electrical products and services. It's simple... our world would shut down without the components that enable us to use electric power.
Electrical distributors provide and maintain the connection from electrical manufacturers to specifiers, contractors, plant engineers, and end users. However, this link represents much more than materials. Professional electrical distributors also deliver valuable personal service, an "in-the-trenches" source of information, and product application knowledge.
Whether you're a customer, manufacturer, end-user, or employee of an electrical distributor, there are many important and distinctive benefits which distribution offers you.
A VITAL LINK TO INFORMATION AND SUPPORT

In addition to one-stop shopping for products, electrical distributors have historically been providers of technical data, product recommendations, troubleshooting expertise, and much more.

As a marketing partner with the manufacturer, a distributor creates a direct information route back to the source, keeping the manufacturer "tuned in" to the always-changing needs and demands of the marketplace.

Electrical distributors also utilize the latest advances in electronic commerce, creating error-free and more efficient transactions that benefit both the customer and manufacturer
THE POINT OF DIFFERENCE IS OUR PEOPLE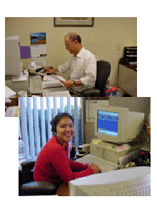 In this business, solid human relationships make a huge difference... knowing who to trust, whose advice to rely on, who to turn to in a pinch.
The key value-added aspect of distribution is the sincere personal service and qualified expertise you get from a professional electrical distributor - service you can't get from a big catalog, a website, or a part-timer in a warehouse store.
What truly differentiates distributors from the competition is people: experienced, trained, and responsive people who understand you and speak your language.
Alameda Electric is a proud member of the National Association of Electrical Distributors (NAED). For more information please visit their website at http://www.naed.org
Alameda Electrical Distributors - "Our People Make The Difference"
SAVE ENERGY & MONEY
Click Here for PG&E Energy Saving Tips
Click Here for Rebate Information
For Information About Square D Racing Click Here
ELECTRICIAN LICENSING LAW
AB931
Contractors in California, protect your business and be alert of the activities of the advisory committee and proposed regulations. For the most recent information check with the Division of Apprenticeship Standards in the Department of Industrial Relations.
http://www.dir.ca.gov/apprenticeship.html
Information can also be obtained through FLAC (Fair Licensing and Apprenticeship Coalition). FLAC is a non-profit watchdog group dedicated to monitoring the evolution of the regulations for electrician licensing. You can contact FLAC at 1-800-846-9024.
To Be Added To Our Mailing List
Please E-mail Us By Clicking On The Envelope Below
Then Typing Your Name, Company Name, Title, And Address


Alameda
2420 Blanding Ave.
Alameda, CA 94501
510-523-6933
Fax 510-523-4075

Hayward
25823 Clawiter Road
Hayward, CA 94545
510-786-1400
Fax 510-785-4457

Fairfield
2870 Cordelia Road Suite 100

Fairfield, CA 94534
707-207-7200

Fax 707-207-7230

Chico
629 Entler Ave, Suite #29
Chico, CA 95928
530-781-1300
Fax 530-781-1325

Goshen
7044 Ave 304
Goshen, CA 93227
559-651-2096
Fax 559-651-5068

Modesto
1466 North Carpenter Rd

Modesto, CA 95351
209-550-2500

Fax 209-550-2510

Salinas
464 Brunken Ave
Salinas, CA 93902
831-424-0451
Fax 831-424-4232

Sand City
449 Ortiz Ave
Sand City, CA 93955
831-899-1214
Fax 831-899-8866

Paso Robles
3730 La Cruz Way

Paso Robles, CA, 93446
805-434-5666

Fax 805-434-5515